Slots of Vegas Casino No Deposit Bonus Codes
Slots of Vegas sounds like the best place to be if you're eager to try some online slot games. There are plenty more games to discover too, but we are interested to look for some bonus codes as well. Does Slots of Vegas Casino have any no deposit bonus codes to use?
We're going to answer that question along with many others you may have in mind right now. If you want to know more about this casino, you are in the right place to make that happen.
Our choice of the best slots to play at Slots of Vegas Casino
It may not take too long to work out who supplies the games at this casino - namely RTG. And since their collection is nothing short of amazing, we had a tough time highlighting just a few top games to check out.
How big could your Medal Tally be?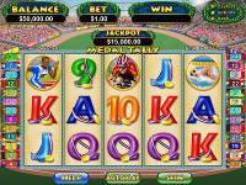 This may be an older game, but it stands up well thanks to the medal collection feature included in the action. The Olympic Games theme is obvious, and several major sports are represented during the game. The wild shows those medals, and the more you find during the free spin feature, the greater your prize at the end of it.
Could this be a Year of Fortune?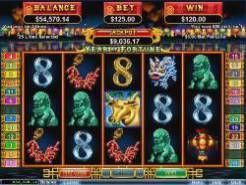 The Oriental theme gives this slot game a dynamic feel from the second you load it to check out. There are five reels and 25 lines here, offering many Chinese-styled icons in superb detail. There is the chance of a progressive jackpot, along with free spins and the usual special icons to search for during the game.
Sprinkle some Stardust on this slot game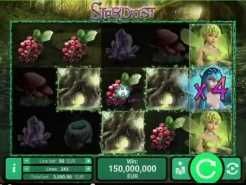 Is the Stardust slot as magical as it sounds? It does offer a fairy-filled theme, with blue and green ones helping toward prizes with their wild nature. Blue is better here as it comes with a 4x multiplier. Look out for the willow symbol as its scattered nature can bring you up to 50 free games to play.
Are you ready for some Scuba Fishing?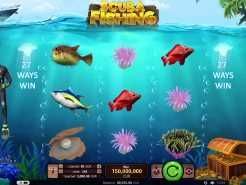 This may be a smaller 3 x 3 slot game, set beneath the waves, but it does come with 27 ways to pick up some prizes. The shark isn't the best thing to see while scuba diving, but in this case, it behaves as an expanding wild on the middle reel. Better still, the shark can bring a free respin of the remaining two reels on each appearance.
Secret no deposit bonus codes could be your best bet
The promotions area at Slots of Vegas has several sections to look through. There is one devoted to new player deals, but while they had a couple of cool offers to look at, both asked for a deposit. So, if you want a no deposit bonus to use first, you'll need to look for one online.
Fortunately, that is easier than you'd assume because you can use the search engines to find the deals you want. We guess you may have used the search engines to find our site, and if so, you should know that we usually have no deposit deals here for you as well.
Free money bonus codes for new players
These sometimes ask for a deposit, but you can use the code NEW250 to get a 250% bonus on top of your deposit of $30 or more. That means if you want to play slots or keno games, you can claim that deposit and enjoy a playthrough of just 5x the amount before you can cash out.
What about the chance of a free chip?
The monthly promotion section at Slots of Vegas requires you to log into your account before you can see anything. Just as with other online casinos, ongoing deals often change at Slots of Vegas. So, there is a chance you might see a free chip in the monthly area. The best way to make sure you don't miss one is to see what's there whenever you can.
How do you get a bonus code for one of their offers?
If you look at the welcome deal, you will see how clear the coupon code is. You can easily find the code in pink against a white background. Next to it, you'll see a 'redeem bonus' invitation, so you can select that to go through that process. They don't hide their bonus coupons - instead, they make them very clear.
You might find free play codes elsewhere too
We mentioned that some bonuses might appear on other websites, and that we sometimes share bonuses when we find them as well. We certainly recommend you visit us whenever you can in case we have a Slots of Vegas bonus code for you to use. However, we can also suggest looking online, even just for a few minutes, to see what else might be out there.
Bitcoin bonus code potential
Bitcoin is available to use at Slots of Vegas, confirmed by the logo appearing on the site near the bottom of the page. This means you might occasionally be able to pick up a Bitcoin bonus too. And once again, you might do so at the casino or on another site that collates casino bonuses.
Their banking page reveals how to deposit at the casino
Visa and MasterCard both appear as options. The site confirms that credit and debit versions are fine to use as well. Some countries can also access Neteller for deposits, and of course, you have Bitcoin as well.